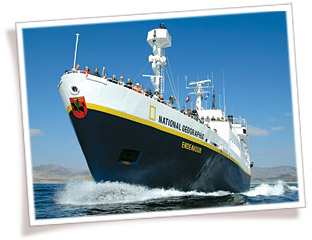 Since 1979, Lindblad Expeditions (LEX) has provided an alternative way to explore the world. Although each journey is different, there are some elements that are common to all of them.

When you travel with Lindblad, you can count on getting out and experiencing the place, not just passively observing it. Because Lindblad is an expedition company, they are dedicated to providing you with adventure - the kind you can experience personally, every day, in one form or another.


And the notion of your comfort level is crucial: There's nothing 'yahoo' about their activities - they are not in the business of fear, pressure or risk. They offer walks, hikes, snorkeling opportunities in warm climes, kayaking opportunities in all climes and a host of optional activities, like flightseeing, horseback riding and scuba diving wherever possible. You can participate to whatever degree you feel comfortable.

And the other important thing about their adventurous opportunities - there's no age limit. Anyone who feels fit and is interested is welcome to participate. Many of the people who've kayaked with Lindblad in Antarctica, the Arctic, Alaska or Baja are first timers. Their expedition team has developed safe, effective methods to make it easy for even "newbies" to enjoy the thrill of making eye level contact with wildlife.

Overview
Lindblad FAQ
Brochure Request
Contact Us

Email a friend
Print-friendly page


TRAVEL IDEAS


Discover the South Seas


With Lindblad Expeditions, you can travel to some of the world's most compelling places, in an atmosphere of discovery and fun. When you travel with Lindblad Expeditions, you take advantage of the experience that comes from their long history of exploration and adventure. They offer memorable boat tours to Alaska, the Pacific Northwest, Baja California, Costa Rica, the Galapagos, Scandanavia, Central and Eastern Europe, the Mediterranean, Egypt, the Atlantic Islands, Antarctica, and the South Pacific.




A Quest for the Less-Traveled World
Our journeys are designed to take you to places of natural beauty and compelling history, avoiding crowded tourist stops.

Escaping Civilization but not its Comforts
While your journey may be adventurous, their travelers enjoy comfortable accommodations, fine food and service.

Sensitivity to Natural Habitats
Lindblad Expeditions seeks to travel in an environmentally responsible way, leaving the places we visit as we found them, and working with local governments and individuals to preserve them for others.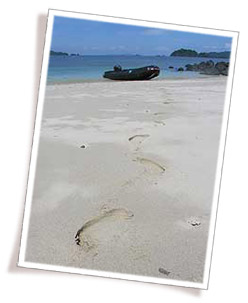 A Close-Up View
On most ship-based expeditions, LEX carries Zodiac landing craft, letting you get off the ship almost anywhere to explore.

Through Expert Eyes
An enthusiastic staff of naturalists and historians is on hand to share their knowledge and inspire you.

Relaxed and Friendly
You'll experience the sheer joy of traveling to new, exciting places with a small group of like-minded people, in an informal atmosphere. There is never a need for fancy clothing.

In The Spirit of Discovery
Flexibility is key to Lindblad Expeditions' itineraries. While there's a plan, Lindblad Expeditions is always willing to change it so that you won't miss spontaneous events along the way.

Their Mission
As they draw on their legacy of adventure, experience and knowledge, their commitment is to provide travelers with opportunities to participate in expeditions which explore the world with a sense of discovery and wonder, and to preserve our environment for future generations. As they do so, they strive to create expeditions that are as enriching and memorable as they are comfortable and fun.



Interested in learning more about Lindblad Expeditions?
Call us at: 905-857-1556 or 800-563-2338
Or send us an email at: customercare@explorata.ca
For more information also check out this page: Lindblad FAQ