At Silversea, all-inclusive describes much more than our complimentary spirits and amenities. When nothing is excluded, anything is possible. New and unexpected pleasures. Rare opportunities to embrace the exotic. Aboard intimate ships with the best the world has to offer in a place where you can feel free to live life to its fullest.

Authentic luxury is often simply a scent, a texture, an image or a taste that stirs the emotions and deepens one's enjoyment of life. Luxury is more than all-inclusive at its most divine. It is every desire fulfilled; days relishing the rare and embracing the exotic; intimate and romantic evenings sparkling with promise; a diary filled with new experiences; joy, contentment and unexpected pleasures; the perfection of time; it is simply the best the world has to offer.


Brochure Request
Contact Us


Email a friend

Print-friendly page


All ocean-view suite accommodation
The most expansive suites of their class at sea, each provides a panoramic view of ocean, shore and port, and an elegant ambience of unrivalled luxury.

80% of all suites feature a furnished, private teak veranda
From the privacy of your own suite, enjoy the bracing sea air, unmatched views or an order from room service.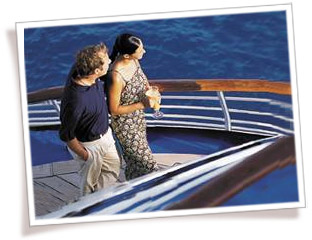 Complimentary beverages served throughout the ship
Aboard the ships of Silversea, a premium assortment of complimentary wines, champagne and spirits are stocked in one of the finest cellars at sea. Wine at dinner, a champagne toast in your suite or cocktails as you dance the night away - all with Silversea's compliments.

In-suite beverage cabinet stocked daily with our compliments
Besides the chilled bottle of Pommery that awaits you, every suite includes a complimentary beverage cabinet stocked with an assortment of beverages and restocked daily with your preferences.

Gratuities Included
All onboard gratuities are included - none are ever expected.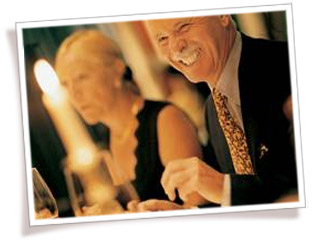 Open-seating dining, all the time
No rigid meal times, no assigned tables. When, where and with whom you dine is up to you.

24-hour complimentary room-service
A formal dinner served course-by-course, a late-night snack, or a full breakfast delivered at your request - no charge and no tipping.

Complimentary news summary
A summary of world news delivered to your suite daily.

Complimentary shoreside Silversea Experience®
A shoreside event exclusively for Silversea guests on select sailings. Recent outings have included Vietnam's Bay of Dragons and excursions to Chile's Blue Wall.

Stellar entertainment and onboard enrichment
Applaud classical performances, jazz ensembles, production shows and Moonlight Movies. Lectures by luminaries from the world of food and wine, famous explorers, world affairs experts, celebrities and renowned authors and artists enrich each destination.

Complimentary transportation into town
Roundtrip conveyance from the pier to the heart of town in many ports of call.

Enrichment
Silversea's Enrichment Voyages entice the palate, intrigue the mind and set the imagination soaring. Explore great wines and guided excursions to renowned vineyards with our Wine Series. Explore the artistry of our Culinary Series with Relais & Châteaux. Perfect your game both onboard and ashore with our Silver Links® Golf Program. Embark on a cultural journey of discovery with our complimentary Silversea Experience®. Or choose from one of our many other adventures. We invite you to live life as it should be.



Four luxurious all-suite ships.
Designed to be your home upon the oceans of the world, Silversea's ships welcome you to relax in elegant luxury. While spacious in feel and appearance, each of our ships is small in comparison to mass-market vessels, making them agile and easily docked in less-travelled, more enticing destinations. For many of our guests, Silversea's ships are special places that one returns to again and again - celebrating golden moments in the warm embrace of friends.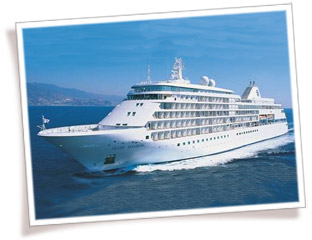 Silver Cloud and Silver Wind
Beginning our tradition of excellence, both ships are as elegant as grand hotels, as gracious as a long-time friend's home.

Silver Shadow and Silver Whisper
Taking our award-winning concept of elegant, all-suite luxury to the next level, these Millennium Class ships are larger, yet retain the familiarity and intimacy of our earlier ships.


Interested in learning more about Silversea Cruises?
Call us at: 905-857-1556 or 800-563-2338
Or send us an email at: customercare@explorata.ca