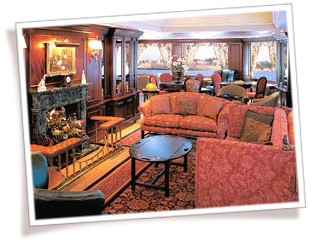 Formed in 2002 by luxury cruise industry veterans Joe Watters and Frank Del Rio, Oceania Cruises is the world's largest upscale cruise line. The finest cuisine at sea, award-winning itineraries and outstanding value define Oceania Cruises' five-star product and have positioned the company as the cruise line of choice for travelers seeking a truly refined and casually elegant luxury travel experience.


Brochure Request
Contact Us


Email a friend

Print-friendly page
Our three intimate and luxurious 684-guest ships allow you to explore the world in unequalled style and comfort. Elegant and mid-size, you'll find the onboard atmosphere is extremely convivial, and with more than 400 staff members at your disposal, you will experience a level of personalized service that is unrivaled.



You will enjoy the flexibility of four open seating restaurants; you dine when, where and with whom you choose. Our 5 Star menus are crafted under the meticulously watchful eye of renowned master chef Jacques Pépin, our Executive Culinary Director. Host of numerous public television series, he is one of America's best known chefs, food columnists and cook book authors. He has also served as the personal chef to no less than three French heads of state, including Charles de Gaulle.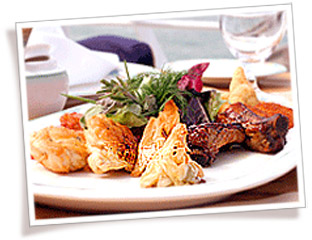 The resulting epicurean delights, all carefully prepared with only the finest, freshest ingredients, including the finest aged Prime Beef at the Polo Grill, surpass every expectation. Chicken Breast and "Rougie" foie gras ballotine, pistachio-celeriac sauce. Lobster & porcini mushrooms wrapped in spring roll sheet, beurre blanc. Pink roasted herb crusted Ahi tuna, porcini ravioli, Cabernet-Sauvignon & foie gras red wine sauce. Spiced roast beef tenderloin with sweet onion & sundried tomato sauce, parsnips mousseline. Peanut butter cake with butternut squash sherbet and fruit salsa cruda. These are but a taste of our extensive culinary creations.

To complement our gastronomic masterpieces, our wine cellars hold a vast collection of vintages from around the world that even the most discerning oenophiles will appreciate. It's no surprise that dinner is always a highly anticipated occasion, an event that stirs the emotions and tantalizes the palate.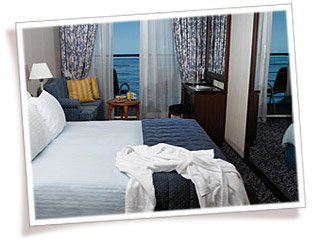 When you retire to your handsomely appointed stateroom or suite, you'll rest in an elegant haven where every square inch has been designed for your total comfort. The centerpiece is our revolutionary "Tranquility Bed" that provide a sleep experience so sybaritic, some have defined it as "heavenly." Add to that plush cotton towels, thick cotton robes, Grohe massage shower heads, 24 hour room service and on-demand movies - you might not ever leave your room!



Enjoy a world-class spa, a state-of-the-art fitness center, eight different lounges and bars, a Monte Carlo style casino, an English inspired library, high tech Internet Café, expansive teak lined pool deck with three whirlpool spas and much more!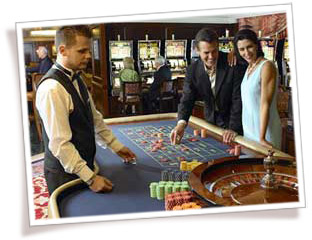 Whether it's a 12-piece classical concert, a jazz-and-blues jam session at Horizons, or a magician, comedian, or guest lecturer, Oceania believes that exploration and learning should be wonderfully entertaining. So it should come as no surprise that the enrichment programs are always immensely fascinating.

Guest lecturers don't just present information relevant to the region of the world in which you're sailing. They make it come alive, drawing you in with stories and personal experiences. They know because they're experts. In many cases, they were there in the midst of world events. Renowned politicians, famous authors, and Broadway stars - these are the kinds of engaging personalities who lecture aboard the ships. Imagine being able to discuss a favorite book with its author, or question a former ambassador about foreign policy. All the reading and research in the world can't compare with a face-to-face discussion on subject matters important to you.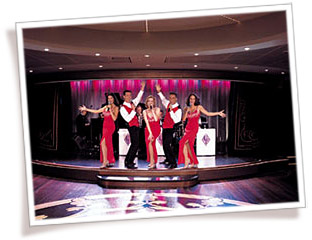 If you're a performing-arts aficionado, you'll find Oceania's entertainment to be just as enticing and personally satisfying. In the evenings, the ship is filled with music performed by what some say is the finest orchestra at sea. Attend a live classical concert under the stars, or marvel at magicians, comedians, and other headliners. Evenings aboard Regatta and Insignia can be anything you desire. Chat with newfound friends over a cocktail in one of eight lounges. Dance the night away in Horizons to the sounds of a marvelous musical group. Entertainment has never been so enjoyable, enriching, or varied.



Regatta, Insignia and Nautica sail itineraries that span the globe. With an entire world of exotic destinations at your disposal, your choices are virtually boundless. The Far East and China beckons with overnight stays in such famed cities as Beijing, Hong Kong, Bangkok, Shanghai, Hanoi, Saigon, Kyoto, Bombay, Luxor and Dubai.

South America will capture your fancy with its seductive nature, natural beauty and historical depth as you travel to chic Rio de Janeiro, the rugged outpost of Port Stanley, or sail amidst the majesty of Chile's glacier-laden fjords.

Europe is yours to discover as Regatta, Insignia and Nautica leave virtually no port unexplored, cruising to more than 80 ports in Scandinavia and Russia, Northern Europe, the Mediterranean, the Greek Isles, the Black Sea and such esoteric locales as Libya, Tunisia and Morocco.

The Caribbean's azure blue seas and silken beaches present a tempting diversion from the winter doldrums. From the yachtsmen's haven of Antigua to tony St. Barts or to the lush jungles of Central America, you will experience a world of tropical bliss that you never knew existed.



In each and every destination we call upon, our goal is to provide you with the most rewarding, enriching destination experience possible. In many ports, you'll stay overnight which allows for two days of exploration and provides you with the opportunity to immerse yourself in the history, culture and cuisine. Our goal is for each and every guest to experience the destinations, not merely visit.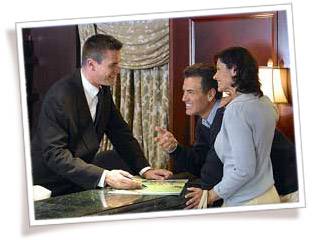 Our three mid-size ships afford incomparable luxury, including cuisine that is simply the finest at sea. With only 684 guests to pamper, our 400 staff members cater to your every whim, with highly personalized service. There's a sense of warmth and intimacy throughout, so the ambiance resembles that of a private country club - casual, yet elegant.



Regatta: 30,277 tons, 684 guests
Insignia: 30,277 tons, 684 guests
Nautica: 30, 277 tone, 685 guests


Interested in learning more about Oceania Cruises?
Call us at: 905-857-1556 or 800-563-2338
Or send us an email at: customercare@explorata.ca