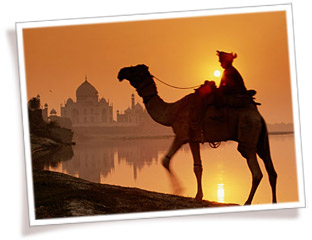 Board individual overnight flights to London.



Meet fellow travelers, lecturers and expedition staff at our deluxe hotel for a welcome reception and dinner this evening.



An oasis of palm and olive groves, this fabled city is the essence of exotic.
Explore its mosques, tombs and palaces - places of living history - and soak up the fascinating sights, sounds and colors of its lively souks, still the heart of the city's commerce and culture.


Marrakech is a bastion of Berber tradition, much of it filtering in from the Ourika Valley. Travel outside the city, experiencing traditional life as it's lived in small rural villages and hamlets, and survey the beauty of the spectacular Atlas Mountains.


The Romans knew how to make the most of a spectacular location. After 23 years, Libya has once again put out the welcome mat, offering travelers a stunning look at an ancient culture that was on the cutting edge of art, architecture and technology.

Explore a spectacular array of statues, arches and relics of classical antiquity; exquisite mosaics all the more beautiful for their Mediterranean backdrop; and a massive amphitheater that still seems to ring with the sound of ancient voices.


Experience Jordan's unique beauty on a jeep safari to Wadi Rum, with its dunes, Stone-Age shelters, rock bridges and mountains, all rich with traces of ancient civilizations. A desert dinner at sunset brings an unforgettable end to an extraordinary day of exploration.

Make your way through a narrow passageway, following in the footsteps of traders from ancient Egypt, Arabia and Mesopotamia, to discover the splendors of the hidden city of Petra. Its carved tombs and temples attest to its power and beauty.

Overview
Itinerary
Trip Details
About TCS Expeditions
Terms & Conditions
Brochure Request
Contact Us

Email a friend
Print-friendly page


DATES




Oct 10-27, 2006





TRIP LENGTH




17 days





PRICING




$36,950 Double




$40,550 Single



Early Booking Bonus:


Book before Jan 15, 2006




and save $1850/person




($3700 per couple!)

An optional excursion to Jerash is available for those who have visited Petra before.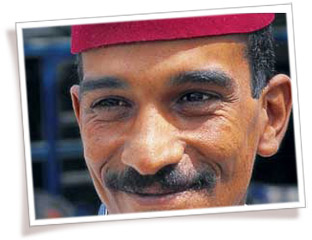 A natural harbor made Dubai a busy trade-route port of call. Lots of oil keeps it an important market force today. Travel deep into the desert by four-wheel-drive vehicle, celebrating our adventure with champagne atop the dunes, a falconry show and dinner at a desert camp.

Dubai boasts a magnificent mosque and fascinating wind-tower houses. Explore the city from many perspectives, choosing from many options including: visiting a boatyard where traditional dhows are built; acquiring firsthand knowledge of Arabian horses at a Dubai race track; or meeting a family in their home.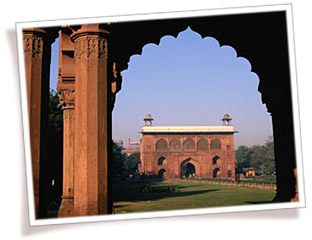 Pictures and words don't do it justice. You must experience the Taj Mahal to comprehend its majesty. And don't miss a visit to the Red Fort, which served as palace and prison for Emperor Shah Jahan, who was held captive there by his son. An alternative excursion to the deserted city of Fatehpur Sikri, with its beautifully intact walls, palaces, baths and gardens, is available.



The western-most city in China and the last outpost on the ancient Silk Road, Kashgar is home to an unforgettable market that is unlike any other. Drawing travelers and traders from Central Asia, China, Pakistan, India, Afghanistan and Russia, Kashgar opens its arms to an amazing assortment of goods, services, people, animals and visitors.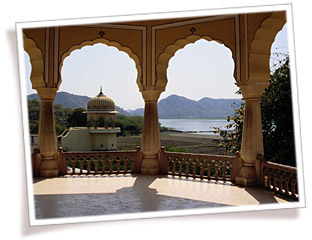 Known as the "Sunrise City," Udaipur was founded in the 16th century as the capital city of the Mewar Rajputs, the clan who ruled over this region of Rajasthan. Survey the frescoes, stone and glass mosaics, ornamental doors and painted shutters that grace the City Palace on the shore of Lake Pichola.

Venture outside the city to the valley of Ranakpur to explore the stunning white marble Jain temple complex, with its 1,444 intricately carved pillars. Lunch is served in style at the hunting cabin of the maharaja of Jodhpur.

Explore many of the city's buildings, lakes and gardens, boarding the Royal Barge for cocktails at sunset. Enjoy a private banquet at the City Palace with the Raj.

If you have visited Udaipur, we offer an optional excursion to Dungarpur, nestled in the Aravali hill range with Gaibsagar Lake on one side and a private forest reserve on the other.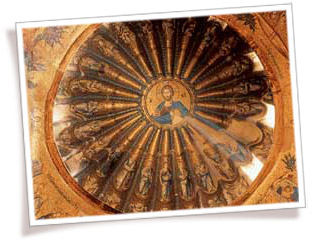 What a place to end an expedition - the city that touches both Europe and Asia, suffused with an aura of elegance, romance and sophistication. The grandeur of its Ottoman Empire days is still apparent in its palaces and mosques.

Explore the Hagia Sophia, the ancient walls of the old city and the frescoes and mosaics of St. Savior in Chora. Then celebrate our Great Trade Routes expedition at a special farewell dinner.

There are several alternate excursions for those who have visited Istanbul before, including the historic sites at Gallipoli and Troy; the old capital of Bursa and the Byzantine walls and gates of Iznik; and the crossroads city of Edirne.



Reboard our private jet for London to connect with individual commercial flights home.

Interested in learning more about this trip?
Call us at: 905-857-1556 or 800-563-2338
Or send us an email at: customercare@explorata.ca