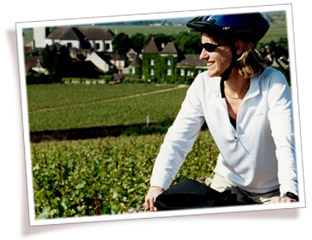 Today there are dozens of biking and walking tour operators. Explorata offers Butterfield & Robinson biking and walking tours because B&R operates the best quality active tours available. With over 30 years of experience, B&R offers routes that reveal a region's true character while weaving together the best selection of hotels, dining and cultural revelations. You can be assured that if a regions' hotels don't meet B&R's strict standards - they won't travel there.


Overview
A Typical Day
Brochure Request
Contact Us


Email a friend

Print-friendly page

These one of a kind tours are perfect for those who enjoy independent travel and don't want to travel with a group. The tours are crafted for active travelers that enjoy freedom. Your guide will sit down at breakfast with you and go over the days route suggestions and give you detailed maps and route notes. Feel free to get an early start or sleep in, or sit by the pool and relax for the day - the choice is yours. Meet up with your group to enjoy a fabulous culinary experience. Dinner may be a fabulous 5 course meal at a Michelin-starred restaurant or a simple country meal. Great travel is about individual choices.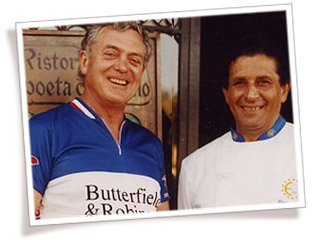 Along the way, your B&R guides will arrange some memorable events that you simply couldn't arrange on your own. B&R has established relationships with interesting people who will share their unique local perspectives. These friends will reveal a region's secrets through private art tours, exclusive access to historic sites, and every imaginable tasting from wine to chocolate to fresh olive oil. These local experts provide experiences you won't find in any guide book or zipping along in your rental car. Their slogan - slow down to see the world - is after all what great travel is all about!



B&R guides are bright, enthusiastic, well-educated people who love sharing the secrets of a region. They're not bike junkies or fitness fanatics; they just appreciate biking and walking as a great way to travel. In their earlier lives as architects, lawyers, art historians, chefs, writers and students, they worked and lived in the places we visit, so they understand the nuances of the language and culture.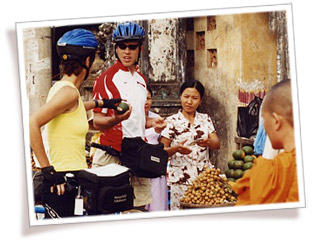 Unobtrusive yet always there just when you need them, they offer advice on where to ride or walk, then pop up periodically during your day on the road or trail. They can also provide refreshments (and a lift, if you feel so inclined) in the B&R support van. Your guides take care of the smallest detail - airport arrangements, shopping needs, you name it - to ensure a relaxing, carefree vacation. You couldn't ask for more interesting, sensitive and enjoyable travelling companions.

Culinary adventures are a big part of any B&R trip, whether dining in a Michelin three-starred restaurant in Alsace, feasting on homemade pasta in a Puglian farmhouse or sitting on tatami mats for a 15-course kaiseki dinner in Japan.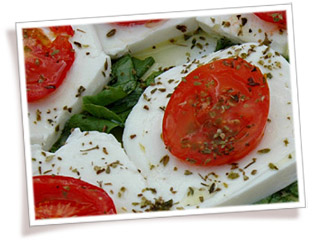 B&R understands the personal touches that matter to food lovers: at Mas de la Brune, one of our favourite hotels in Provence, the chef welcomes B&R guests into his kitchen; he may even hand you a knife and ask you to chop up a few tomatoes, letting everyone play a role in his superbly prepared meal. B&R also knows the value of surprises: after walking the Inca Trail to the lost Peruvian city of Machu Picchu, sit down to an unforgettable gourmet picnic lunch, courtesy of their French chef, featuring seviche of mango and river trout.

Great hotels are another hallmark of B&R-style travel. They choose the best accommodations along their biking and walking routes, rewarding your active days on the road with nights in elegant châteaux, gracious villas, historic inns and acclaimed wilderness lodges.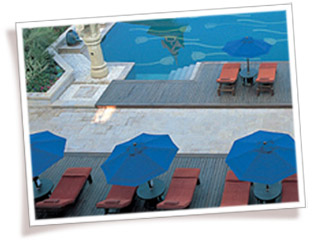 If the hotels in a region don't meet B&R standards, they simply don't bike or walk there. From the magnificent Château de Bagnols in Burgundy to the legendary Lake Palace, island retreat of Indian maharajahs; from luxurious Locanda dell'Amorosa, a 15th-century estate in Tuscany's vineyards, to the renowned Explora in the wilds of Patagonia, we take pains to seek out the best places to stay - and we never settle for second-best.

The Unexpected
B&R is known for their creative itineraries and exemplary service, but there's another vital component to the B&R trademark: the unexpected surprises and gestures beyond the call of duty that pop up throughout your vacation. Like the guide who retrieves the lens cap you left in a church five miles back. Or rounding a curve in the Provençal countryside to find an impromptu picnic laid out among the ancient stone bories. B&R take pride in always being there with the little things - postage stamps, more sunscreen, the chef's vinaigrette recipe.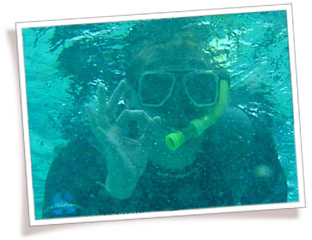 All day every day, your guides work discreetly to anticipate your every need - seeing that your water bottle is filled, double-checking that the charter flight is still on time, making sure the hotel launders your dinner clothes while you're out horseback riding or relaxing poolside. In a thousand different ways, B&R caters to the desires of travellers who expect the very best and appreciate those extra touches that make a great trip even greater.

Request a Brochure
Interested in learning more about Butterfield and Robinson Tours?
Call us at: 905-857-1556 or 800-563-2338
Or send us an email at: customercare@explorata.ca?


For more information also check out this page: A Typical B&R Day