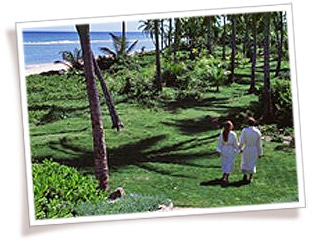 Sugary sand beaches. Whispering breezes. Pastel, turquoise waters. There are uniquely special places on earth and this private island is one of them. Exuding a casual, welcoming informality, this oceanfront retreat in the British Virgin Islands is synonymous with unparalleled relaxation, as well as with exceptional weather, making its appeal irresistible.

Of the world's preferred destinations, only one truly reflects the tranquility and beauty of the Caribbean. Peter Island. Here guests are immersed in what we call relaxed elegance, an experience enhanced by highly attentive, yet unobtrusive personal service.


Brochure Request
Contact Us


Email a friend

Print-friendly page

It is Saturday, day one of your glorious holiday, and the two of you are lazily swinging in hammocks suspended near the serene shores of the blue-green Caribbean.

Towering palm trees gently sway in the sea breezes and the sweet fragrances of hibiscus and lilies linger in the air. As you listen to the waves rhythmically caressing the beach, staff members at this private island hideaway in the British Virgin Islands refresh your cold drinks.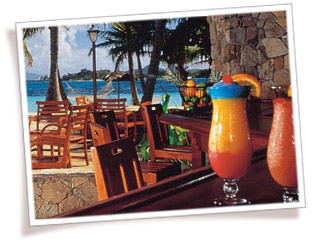 Just hours ago, a representative of Peter Island Resort met you at the Beef Island Airport, escorting you to the resort's private launch. Once ferried across the Sir Francis Drake Channel to Peter Island, you arrive at your island paradise for the next week.

One of the world's preferred destinations, the resort immerses guests in what we call relaxed elegance. So exceptional is the experience, it prompted Conde Nast Traveler to invite couples to name Peter Island ".one of the "Best Places to Stay in the World" and "Top 20 Islands" in the world.

A tapestry of textures, moods and colors, your Beach Front Junior Suite offers postcard vistas of sailboats quietly drifting by and romantic sunsets. French doors open to a patio and the turquoise waters beyond. The master bath boasts a double-headed walk through shower and a Jacuzzi for two. As quoted in British Vogue, "the beachfront rooms place you right at the water's edge, with the sound of the waves to lull you to sleep."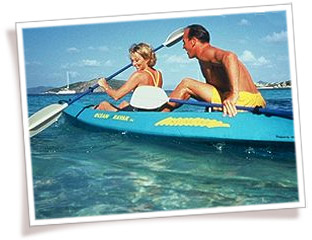 As lovely as it is, there are numerous reasons to leave your suite and explore the 1,800-acre resort. Throughout the week, sailing and swimming at five sugary sand beaches and 20 secluded coves occupy your time. Paddling a sea kayak, windsurfing, or playing beach volleyball and tennis await. You may choose to simply relax by the pool doing nothing at all or dive The Caves, a world-renowned dive site at Norman Island and the Wreck of the Rhone just off our Reef Bay shores.

A highlight of your visit is when the chef prepares a sumptuous, silver-service picnic lunch that you savor while sharing a romantic day the secluded White Beach.just the two of you. Come dusk, raise your champagne and toast the sunset at The Loop, a spot on the island offering sweeping views...and a glimpse of the elusive "green flash".a phenomenon that occurs only certain times of the year.

Your pampering continues at the spa, a soothing sanctuary that overlooks its own secluded beach. Just steps from the water, it is bathed in natural light and offers a wealth of rejuvenating body treatments. Between the Salt Island Scrub, the Seaside Bohio Massage, and the Balnotherapy Soak, your bodies will be deeply relaxed.

Craving island inspired cuisine? Excellent. Start your morning with banana French toast, then rave about grilled swordfish for lunch at the casual Deadman's Beach Bar & Grill. For dinner, enjoy a fusion of Caribbean, Asian and Italian delights prepared a Tradewinds or savor select wines from the extensive cellar that complement our five-course vintner's dinner.

Your palates will be amazed while sampling our lavish seafood buffet and our traditional West Indian Night will invigorate your taste buds. Unwind over drinks at the beach bar, served with a generous side order of gentle sea breezes or at Tradewinds Lounge as you dance under the stars.

A week has flown by and it is time for your private island escape to fade into the sunset. Footprints in the sand last but a moment; memories of Peter Island Resort last a lifetime.


The British Virgin Islands are located approximately 1,200 miles southeast of Miami and 70 miles east of Puerto Rico. Peter Island is just five miles south of Tortola and is served by ferry, helicopter and our private yacht.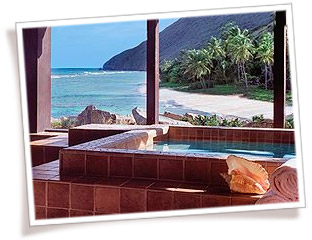 Hobie Wave Sailboats
Laser Sailboats
Snorkeling Equipment
4 Tru-flex Tennis Courts (2 lighted)
Swimming Pool
Fitness Center
Hiking / Biking Trails
Nightly Movies
Weekly Managers Cocktail Party

Sunfish Sailboats
Sea Kayaks (Singles & Doubles)
Mountain Bicycles
Half-Court Basketball
Windsurfing Boards & Sails
Beach Volleyball
Beach Picnics
Horticulture Tours
Transportation to remote Beaches

Exceptional cuisine, an elegant wine room, and open-air restaurants await Peter Island guests. Peter Island Resort is known throughout the Caribbean as much for its innovative cuisine as its inspired scenery and artfully combines international favorites with island flair.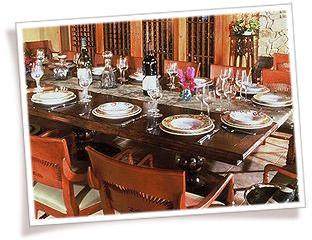 Classic yet contemporary dishes fused with Asian and Italian culinary influences are served with the unmistakable warmth and personable Caribbean staff of Peter Island.

Resort menus showcase seasonal ingredients, simply prepared and beautifully presented. The cuisine adds new signature dishes including rum-basted tropical lamb satays with grilled pineapple and coconut-lime sauce and seared filet of tuna marinated in a Japanese blend of soy sauce, rice wine vinegar and sesame oil.

While savoring a bite of any dish that crosses your palate, raise a glass to our new Executive Chef, Andrew Niedenthal, who recently joined the Peter Island Resort team from Cheeca Lodge and Spa in Islamorada, Florida.

Between his appearances on Food Network, The Travel Channel and CBS's The Morning Show, and his numerous culinary awards, Andrew brings much to the table at Peter Island Resort.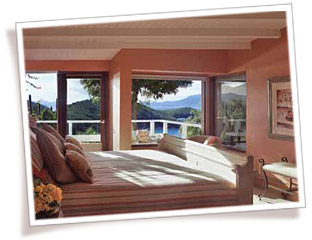 Your journey into our tropical paradise begins when our open-air lobby envelops you with an elegant ease that lets you know it is time for us --and the Caribbean spirit-- to take over.

Whether you select an Ocean View room or suite in the luxurious hotel or choose a more spacious and private villa, you'll find the accommodations at Peter Island Resort intimate, comfortable and well-appointed.

A tapestry of textures, moods and colors, our Ocean View rooms masterfully blend Caribbean-influenced architecture with the vivid natural surroundings. The rooms offer welcomed privacy, yet are only steps from the large freshwater pool.


Interested in learning more about Peter Island Resort?
Call us at: 905-857-1556 or 800-563-2338
Or send us an email at: customercare@explorata.ca